SO, YOU
WANT TO
KNOW MORE?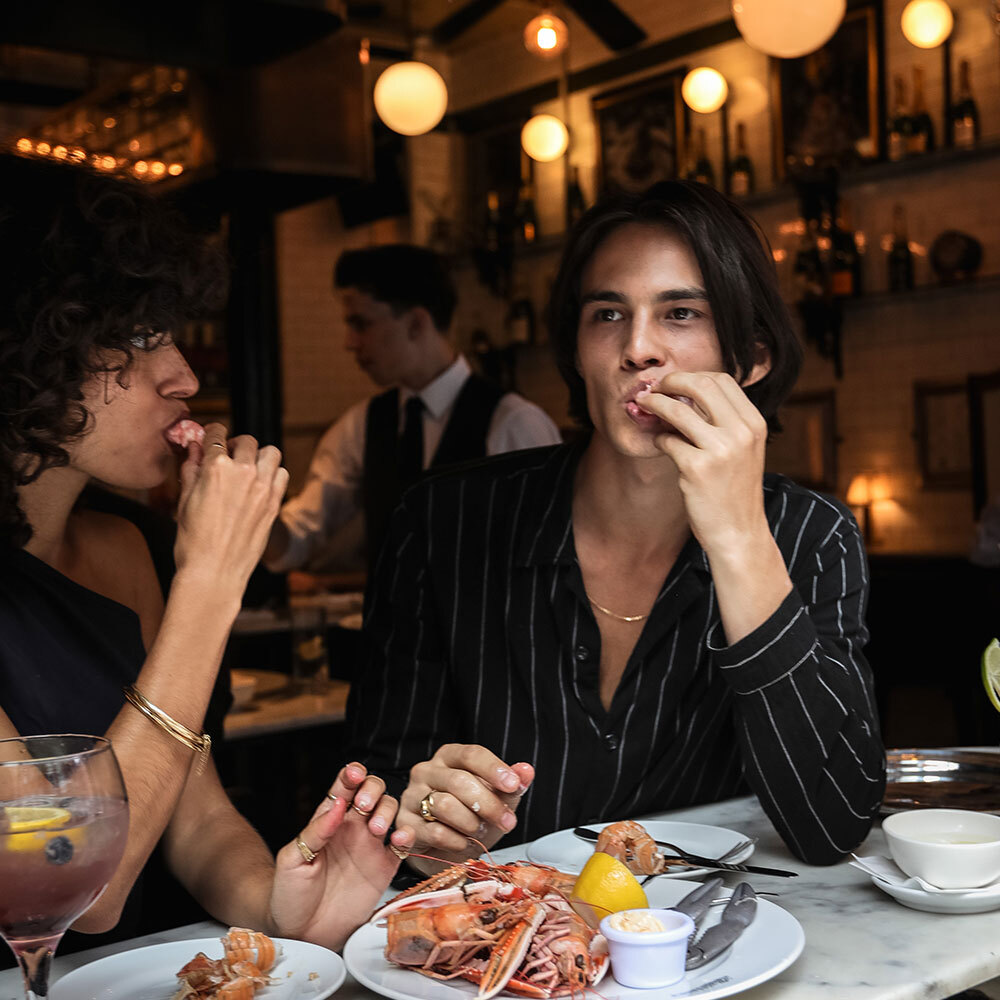 Our secret ingredient
Take our co-owner Jamie Poulton and masterful Head Chef Ed Baines, mix them together with quality ingredients and sustainability and - voila! A tantalising selection of sweet and savoury. Inspired by the best of French and British cuisine, you can be assured of classics like Moules mariner and French onion soup on the menu, alongside hand-picked Devon crab and rotisserie chicken. Seasonal produce fills the specials board with ever-changing flavours that has our patrons returning again and again.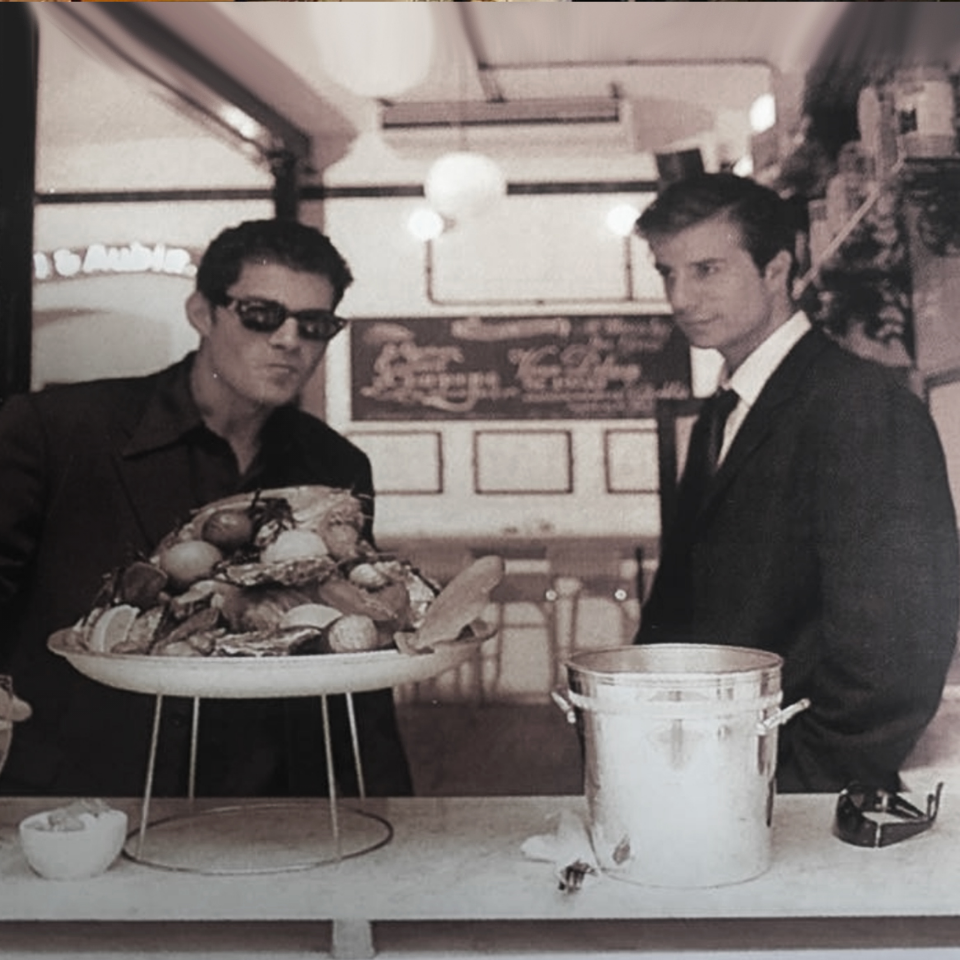 THE OLD
AND THE NEW
Randall & Aubin was established as a butchers shop in 1911 by Morin Randall and Cavenur Aubin selling only the best produce and very quickly becoming one of the finest butchers in town. Framed awards from the period still hang on the walls. Famous for supplying The Ritz, the Savoy as well as being frequented by London's high society – including Sir Winston Churchill, for whom we still have hand written receipts. We also have the original framed medals of Randall & Aubin staff who served in WW1 which hang in the lobby by the till next to photos of the original butchers shop.

As the demands of the West End changed so did Randall & Aubin, opening as a restaurant in 1996. The interior of the restaurant is an intriguing mix of old and new, original tiled walls, wooden partitions, marble work tops, the original meat hooks on the ceilings all crowned by a giant, glittering disco ball.

Take a seat at our marble-topped tables, perfect for sharing moments together with friends and strangers alike and to find out for yourself why we are more than just a seafood restaurant.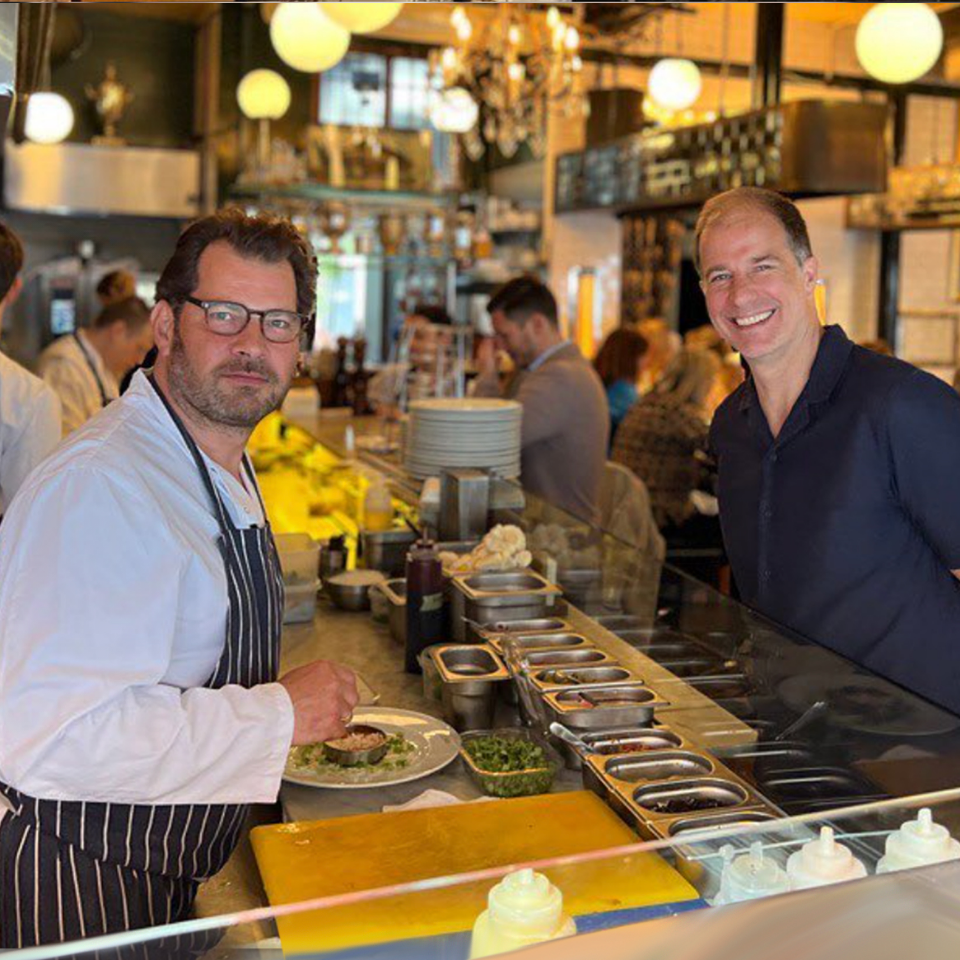 Your privacy is paramount. Randall and Aubin will only divulge your data to third parties in accordance with our Privacy Policy. For more information see Privacy Policy