The Randall & Aubin quality (and sustainability) promise
You may already be aware, but at Randall & Aubin we are seafood fanatics who are proud of the completely unique dishes we produce in the restaurant. We have sought class A prime seafood, which isn't often available anywhere else. Premium products that are the best quality that money can buy. That's how the best dishes start.
All our fish is brought in fresh from Peterhead and Brixham, oysters overnight from Jersey, Omaha in France and the west coast of Ireland. But our commitment to quality doesn't stop at the seafood. All of our meat is supplied through the best butcher in England (voted for five years running) with only the finest British stock, which is all free range and traditionally farmed. 'Simply the best,' says Ed Baines, 'There is no better.'
We know that prime fish is expensive – seafood isn't cheap, but we source only class A premium produce that you can't buy just anywhere. In fact, Ed Baines gets deep into it with fish traders in Petershead to ensure the top quality fish is reaching the restaurant.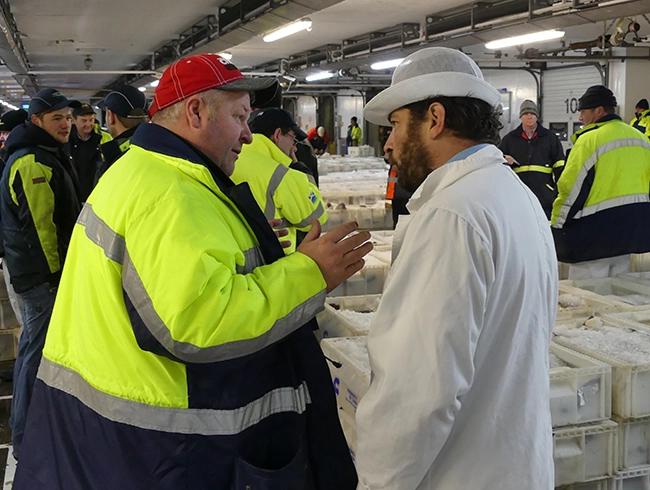 Take our Queen Scallops, for example. These are a small variety of scallops famed for their sweetness. They are a unique and rare delicacy from the Isle of Man – they're the talisman for the fisheries in the North West and they epitomise the local and well-managed fisheries that exist within the 12 mile limit of the island.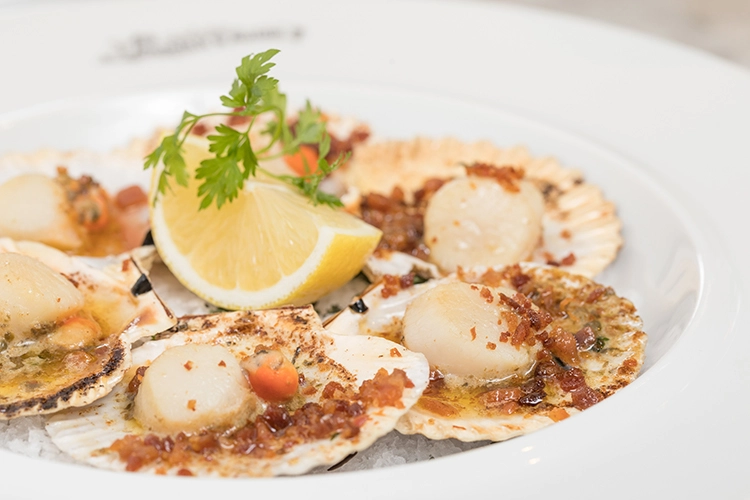 As seafood expert Mike Warner explains, 'Queenies are much different to their larger and more robust (three times the size) cousins, Pecten maximus or King scallops, that are normally dredged or hand-dived from gravelly beds in Scottish and Southern Channel waters. Although essentially the same shape, but a study in miniature, Queenies abound in similar habitat to the larger Kings, but display totally different characteristics and are fished for using entirely different gear, which is one of the reasons we think they're so special.'
'They are caught using an old-fashioned, but efficient, method, which uses chains or ropes to disturb them and shepherd them into the net which is towed along the seabed. Trawling like this, of course, places a much lighter touch on the environment and therefore is of great interest to us, as it's more ethical and less damaging.' Once landed, the Queen scallops are gutted and cleaned by hand to remove any grit and then packed.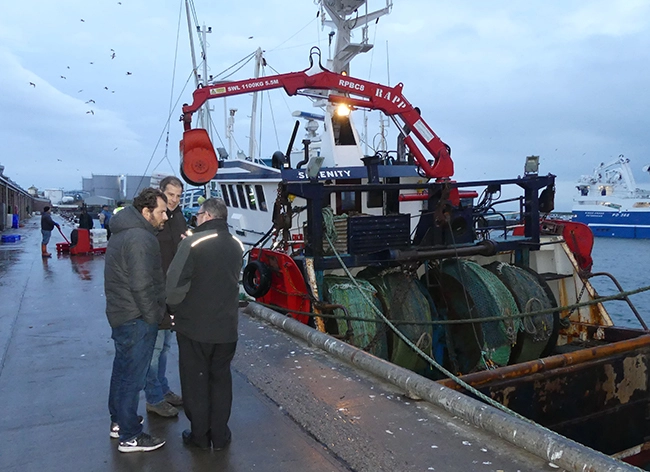 Although not large, they are extremely sweet and best sucked from the shell when grilled with garlic butter, crispy pancetta and capers (something of a specialty at Randall & Aubin). If you're after a large, meaty scallop, then the Orkneys are for you. But for something special, which is simply not seen on many other menus, give our glorious Queenies a try.
We take enormous care in selecting the finest quality specimens of each type, all sourced with traceability and provenance in mind, and delivered direct to us. This standard of product is not available in the market and we are proud to know the responsibility and sustainability of our produce when it comes to the catch.
Your privacy is paramount. Randall and Aubin will only divulge your data to third parties in accordance with our Privacy Policy. For more information see Privacy Policy